[ We provide support, experience and advice to maximize your organizational effectiveness ]
helpING NON-PROFITS DEVELOP, GROW & SUCCEED
[ We work virtually with non-profits across Canada ]
[ We provide support, experience and advice to maximize your organizational effectiveness ]
Does your
non-profit Organization
need help?
Executive Directors and managers of non-profits typically wear many hats trying to manage all aspects of the organization in an attempt to save money. They too often believe that by doing the work themselves, they save money. But their time is worth money too!
Consider outsourcing some of that work to professionals who are specialized and will get the tasks done in far less time. Time that could be spent working on other important aspects of the organization that need your attention.
Outsourcing can help you reduce costs, save valuable time and address staffing gaps, while gaining professionals on your team. Our services are virtual and completely flexible and adaptable to your needs. We've been where you are and understand the challenges involved in running a non-profit with often little funds and a lack of staff.
Non-profits are often faced with trying to secure enough funding just to get through to the next season or year. Establishing long-term grants, creating internal programs and products that generate revenue, controlling labour costs and internal spending, ensuring the bookkeeping is up to date and balanced and establishing an endowment fund for long term sustainability are keys to success.
With over 10 years experience within the non-profit sector, we are able to provide valuable, cost-effective virtual support across all facets of management, leadership, board governance and day to day running of non-profit organizations. We're available to work on as little or as much as you need help with.
[ WE WORK WITH QUICKBOOKS OR SAGE ]
Let us handle your daily, weekly or monthly Bookkeeping. We also offer a simple "review & reconcile" plan if you have someone doing your Bookkeeping and you want us to review for accuracy and balance your accounts on a monthly basis.
Spending too much time trying to stay on top of finances? Unsure how to record certain transactions?  Virtual bookkeeping is an efficient, simple and cost-effective way to keep your organization's finances balanced and organized. You retain full control and have access to the bookkeeping online from anywhere, anytime. You can count on our reliability and confidentiality at all times.
The damaging long-term effects of operating with unbalanced and inaccurate books will far outweigh the investment of hiring us to manage your day to day bookkeeping. We are a Quickbooks Certified Pro Advisor and a Sage Accounting Partner. We specialize in the non-profit sector and understand the complex transactions and strict rules that apply. It's especially important for non-profits to ensure expenses and income are compliant with the regulations set forth by the Canada Revenue Agency's Charities Directorate.
[ Helping Non-Profits achieve their goals ]
Does your non-profit have an idea for a new program but lack the funding? While grants are not the answer to securing funds quickly or in a pinch, they are the perfect solution for non-profits looking to raise the support necessary to carry out planned programs and projects or securing yearly operating funds.
Grant writing is one of the most challenging parts of working in the non-profit sector. Done well, it means your non-profit will have the resources to achieve its goals, but the time, staff and expertise needed to complete these grants is often not available.
We have years of experience directing and working with non-profits. We are here to help write your grants or provide consultation and editing to ensure your grants are well written and presented in the best way possible to secure approval.
We can also source out options for other grants that you may not have been aware of and prepare your progress, financial and final reports that often must be submitted at regular intervals following approved funding.
[ Developing people. Delivering results. ]
OPERATIONS MANAGEMENT
Managing all forms of activities is crucial in any organization. As an Executive Director or manager of a non-profit, we know you have a lot on your plate and it's not always possible to do it all. We've been there.
We'll help you become more efficient so you can achieve more in less time by streamlining your processes, efficiently planning your days, and ensuring your staff are involved in your overall business strategy and carrying the right workload. You'll achieve greater success and a better work-life balance in the process.
PERFORMANCE MANAGEMENT
A good management system is characterized by effective communication, effective use of resources, better team and individual productivity, minimization of litigation risks, improved decision making and professionalism in running the organization. Aligning your organization's objectives with your employees' skills and future development plans will ensure a desirable outcome.
[ EXPERIENCED HELP TO ADDRESS YOUR CHALLENGES ]
Canada's non-profit organizations drive economic growth, provide employment and meet the needs of Canadians every day, yet they often don't get the guidance or support they need. Sometimes you just need a helping hand to complete a project, some advice moving forward or perhaps a full-scale overview of your staffing or operations.
We're here to provide experienced support and hands-on virtual help that large businesses take for granted. Although the challenges faced by non-profits are often very similar, every organization is unique. That's why our services are flexible to meet the needs of your individual organization. We work virtually with non-profits across Canada. In-person support is also available for local Cape Breton organizations.
[ Ease the stress and time spent managing people ]
Your people are your greatest assets. Who you hire and how you treat them creates your culture.
How much time do you invest in your people?
Do you have a plan to retain good employees?
How do you treat your volunteers?
Unsure about labour laws and your legal obligations?
We ease the stress and uncertainty that comes with managing people by providing tools and services that help create a positive workplace culture with legal processes in place. By investing in your employees and volunteers, you'll benefit from them investing in you.
[ HELPING ORGANIZATIONS ESTABLISH GOOD GOVERNANCE ]
Are any of these challenges facing your organization?
[ ACCOMPLISH MORE BY DOING LESS ]
Do you constantly find yourself saying there's never enough time in the day? We often don't consider delegating or outsourcing until we're desperate. Pushing things to the side, feeling disorganized and approaching exhaustion are warning signs that a change is needed. Directors and managers wear many hats managing all aspects of their organization in an attempt to save money. They too often believe that by doing the work themselves, they save money. But their time is worth money too!
We work virtually, providing reliable, flexible and timely administrative services that work for you.
OPERATIONS & STAFF MANUALS
[ Eficiency. Consistency. Regulation compliance. ]
It's good practice for any business to have manuals for training staff and to cover its business processes. Not only to increase efficiency and consistency, but to comply with local and provincial regulations. We create all types of print and digital graphical manuals and handbooks for organizations in any industry.
Don't worry about creating the content yourself. That's what we're here for. We already have templates created for most manuals and will communicate with you to gather the specific information we require from you. It's a simple process that's worth doing to protect your organization, your board of directors, your employees and your customers. 
[ BAD DESIGN IS NOT SOMETHING YOU CAN AFFORD ]
Do you need a website or have a website that is out-dated or not performing? Are there products or services you could be selling online? It's never been a better time.
We deliver fresh, vibrant and engaging creative solutions that set you apart from your competitors. We'll take the time to learn about your organization and understand your brand and objectives, so that we can create websites and designs that are not only beautiful but helpful in growing your organization in a meaningful way.
Want your logo or other designs on t-shirts, mugs, pens and other promotional items? We design all types of products you can sell in your organization or use as promotional items for supporters and donors.
[ Eficiency. Consistency. Regulation compliance. ]
Branding is defining who you are. Marketing is promoting who you are. So, who are you? People are more likely to purchase or support what you're offering if they connect with you in a human way.
What makes you special and unique? Chances are you already know, and we can help bring that to light. Our deep understanding of communications strategy, purchase behaviour, rebranding, retail experience and graphic design means we'll create an overall brand strategy that ensures you're presenting a positive and consistent brand throughout all your internal and external marketing.
PROFIT, GROWTH & REPORTING
[ Understand if your growth is profitable ]
Sales alone do not drive profitable growth. Profit can come from a variety of sources. Your ability to manage production and operating costs is as vital to profitability as sales are. We'll review your pricing structure and costing of your products and services, your inventory levels and ordering frequency, how you're managing your overhead, input costs, expenses, staffing and comparisons with your competitors. We'll look at possible avenues of revenue that are not being used and set goals and an action plan to get you where you want to be.
FINANCIAL REPORTING
Your bank account only tells you so much. Reports give you a true picture of how your business is doing. All businesses need balanced reports to run a successful business. Accurate and detailed reporting is especially important for non-profit board of directors.
[ REDUCE UNNECESSARY WORK & SAVE TIME ]
We use a variety of apps to reduce the administrative burden facing businesses, to improve productivity and streamline processes. We'll review your POS, Accounting software, CRM and Online Store and determine which systems can be synched to provide a smoother and more productive workflow, maximize efficiency and reduce unnecessary work. 
We'll show you how to accomplish more with apps to automate and streamline your business processes, saving you and your staff valuable time, and money.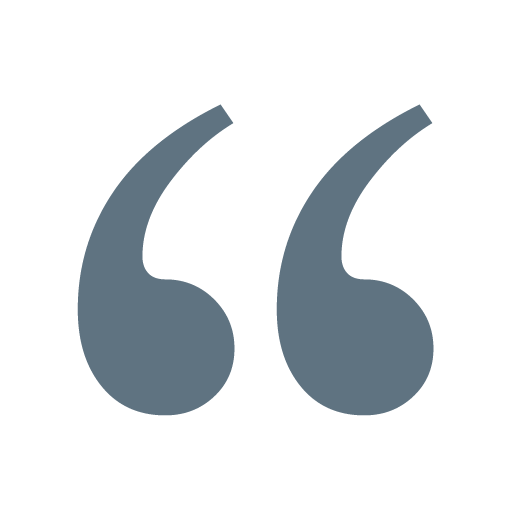 "Despite bold visions and big plans, it's all too easy for managers to become bogged down by the mundane tasks involved in building a successful business. Virtual outsourcing is the best kept secret of modern productivity."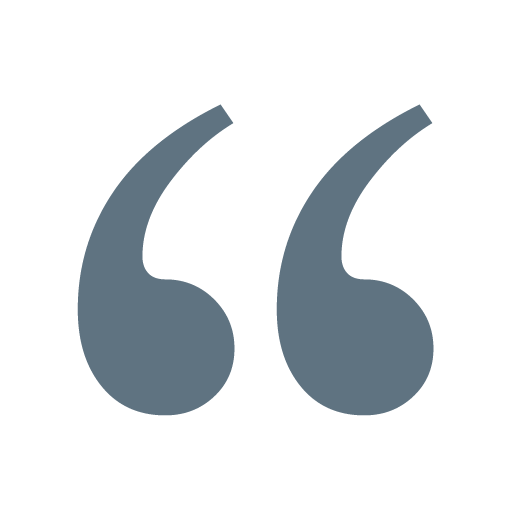 "Despite bold visions and big plans, it's all too easy for managers to become bogged down by the mundane tasks involved in building a successful business. Virtual outsourcing is the best kept secret of modern productivity."
[ RELIABLE. CONFIDENTIAL. PROFESSIONAL ]
[ WE'D LOVE TO HEAR FROM YOU ]
We'd love to hear from you! We're based in Cape Breton and work virtually with businesses and non-profits across Canada.